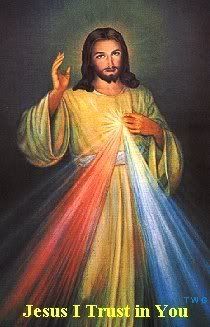 In 2000, Pope John Paul II canonized Saint Faustina Kowalska and at the same time announced that Divine Mercy Sunday would be celebrated by the universal Church on the Sunday following Easter Sunday.
At the canonization John Paul II said: "Jesus told Sister Faustina: 'Humanity will not find peace until it turns trustfully to divine mercy.'"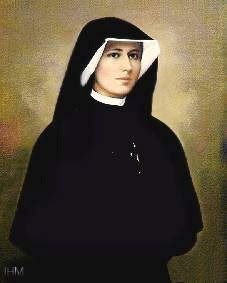 How to Practice Divine Mercy
"I demand from you deeds of mercy, which are to arise out of love for Me. You are to show mercy to your neighbors always and everywhere. You must not shrink from this or try to excuse or absolve yourself from it.
I am giving you three ways of exercising mercy toward your neighbor: the first — by deed, the second — by word, the third — by prayer. In these three degrees is contained the fullness of mercy, and it is an unquestionable proof of love for Me. By this means a soul glorifies and pays reverence to My mercy.
Many souls ... are often worried because they do not have the material means with which to carry out an act of mercy. Yet spiritual mercy, which requires neither permissions nor storehouses, is much more meritorious and is within the grasp of every soul.
If a soul does not exercise mercy somehow or other, it will not obtain My mercy on the day of judgment. Oh, if only souls knew how to gather eternal treasure for themselves, they would not be judged, for they would forestall My judgment with their mercy" (1317).
http://www.aquinasandmore.com/